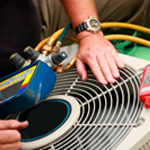 Now you can protect your comfort system with a low monthly investment. We know that the comfort of our satisfied customers has been and will continue to be the primary goal of MMI Climate Solutions. We also believe that our Planned Maintenance Program is the best way for us to provide for your continued comfort at an exceptional value.
Regular maintenance will:
Provide longer-lasting equipment
Reduce utility bills
Reduce repairs
Provide a more comfortable indoor environment
Protect your investment
Precision Tune-Up
Our Precision Tune-Up procedures provide the most comprehensive professional program available. Depending on the season, our Precision Tune-Up will include:
Clean condenser coil with biodegradable coil cleaner annually
Clean outdoor unit of debris
Visually inspect for leaks
Lubricate motors as needed
Check outdoor unit level
Tighten/replace cabinet screws
Inspect copper line insulation
Clean or replace 1" disposable filter
Clean and adjust blower components
Measure volts/amps on motors
Inspect heat exchanger
Electronically test/visually inspect heat exchanger
Clean pilot assembly
Inspect burner assembly
Monitor gas pressure
Test all safety controls
Tighten all electrical components
Inspect all contactors
Monitor flue draft
Inspect evaporator coil if easily accessible
Install algae inhibitor in evaporator drain pan
Flush condensate drain
Measure temperature difference
Check and adjust thermostat calibrate
Monitor start up amps on compressor
Monitor refrigerant charge
Add up to 1 lb. refrigerant
The savings truly add up when you purchase our Precision Tune Up through a residential Planned Maintenance Program.
Planned Maintenance Program Precision Tune Ups will be performed during normal business hours. Demand and emergency service calls will receive front of the line service.
Call now for pricing.
Click here to view our service agreement program.